Product Description
Note: This price is for furniture purchased from iElectronics.com.
"Some assembly required" is a phrase that has many people flustered, but the installers from iElectronics.com can assemble your A/V furniture quickly and affordably. When you purchase furniture assembly in the St. Louis Metro Area, our professional installers will assemble one piece of A/V furniture to the manufacturer's specifications.
When you purchase furniture assembly in St. Louis from iElectronics.com, here's what you can expect:
We will assemble your piece of furniture to manufacturer specifications
We will place your TV on or in furniture if applicable (this does not include hooking up any wiring or components to the TV)
iElectronics.com is not responsible for hidden damage due to shipping of the furniture
Need Need other accessories?
Our technician will have anything else you might need in his truck at the time of installation for purchase at that time.
I'm ready to schedule. What's the next step?
Once you purchase furniture assembly in St. Louis by adding to your shopping cart and checking out, you'll be sent a confirmation email with the ability to schedule online. We offer next-day installation when available, and have two time slots per day: between 8-9AM, and between 12-2PM, Monday-Saturday.
Please contact us if you have any more questions regarding furniture assembly in the St. Louis Metro Area.
1-866-795-5120
Sales@ielectronics.com
Installation Frequently Asked Questions
How soon can you install?
Most of the time, next-day installation is available. If not, we can install within 2-5 business days. We offer two time slots per day, with the technician arriving either between 8-9AM or 12-2PM.
Do you guarantee your work?
We guarantee all labor for 2 years.
What if I need additional installations or work?
Before we even open a box, we'll provide you with estimates for all the work to be done.
Here are some situations which may require additional work:
Installations requiring electrical work, carpentry or floor covering modifications
Moving or assembling furniture
Installation involving travel beyond a 25-mile radius from zip code 63143.
Why choose professional installation from iElectronics?
There are a number of advantages to choosing professional installation from iElectronics rather than performing an installation yourself. Here are just a few:
Time - Our installers, with hundreds of installations under their belt, will get your install done quickly and efficiently.
Appearance - Our installers will make sure your home theater components fit seamlessly into the look of your home.
Knowledge - Our highly-trained professionals know the business in and out.
What do I need to do?
Purchase installation services directly from our website, or start with an in-home consultation if you'd like an expert to help you get started.
Choose the equipment and setup that fits your needs (with an expert's help).
Schedule your installation time and we'll do all the work!
How do I schedule, reschedule, or cancel an appointment?
Call iElectronics at 314-880-0600
Who performs the installation?
Your installation is performed by a professional member of the iElectronics installation team.
All of our installers are employees, not subcontractors.
How does the installation work?
Your installation professional conducts a pre-installation survey at your home.
The installer explains any work to be performed, and any other options available to you.
The installer completes the installation, ensuring that everything works correctly and is integrated completely.
The installer provides you with a brief demonstration of how to use your equipment and is available to answer any other questions.
What do I need to do to prepare for the installation?
All we ask is that you clear a path for the installer, remove fragile items in the area, and provide adequate floor protection.
Can I make a return for installation costs after installation is complete?
No, installation costs are final.
Do installation prices include extra parts?
The installation prices include everything listed in the Installation SKU. Any additional parts you may need can be purchased at the time of install and will be available in the installer's truck.
Could there be additional charges?
In some cases, unforeseen circumstances may result in additional charges for extra labor or parts. At no time will we move forward with any work resulting in additional charges without your permission.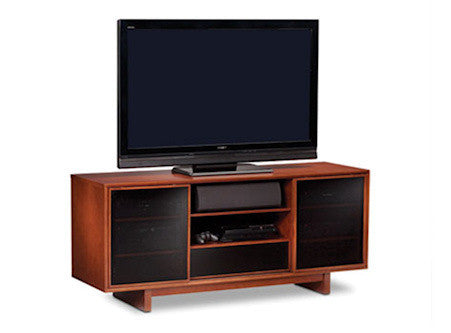 This product is eligible for free shipping in an order of over $49. Purchase more than $49 worth of products and take advantage of free shipping today.
This product is eligible for free shipping. Buy now to take advantage of free shipping on this item.
This item is only shipped using ground freight shipping. Add to cart and hit the checkout button to see shipping charges for this product.
This product is eligible for free ground shipping. Complete your order now to take advantage of free shipping on this product.
Standard shipping fees apply to this product. Add to cart and hit the checkout button to see shipping charges for this product.
Home Theater
This product is easily integrated into larger home theater systems and home entertainment systems. This product has proven the quality to be considered Home Theater Ready. Start building your home theater today.
Smart televisions, surround sound systems, soundbars and more are available from iElectronics.com, your online destination for home theater equipment and home entertainment systems.
Home Automation
This product has been certified to work well with home automation systems. It is easily integrated with Universal Remote Control, Control4 Home Automation Systems, and other home automation components.
No matter your home automation need, iElectronics.com has the solution for you, from Control4 components to full home automation and Universal Remote Control systems, including expert installation from highly-trained technicians.
Manufacturer guidelines state that this item cannot be directly purchased online. We are able to sell this item to you in our retail location, please call for details.
Give us a call at 1-866-795-5120 for pricing and more information.
Hello there. Would you like a discount?
Valid on this product only:
Furniture Assembly (on items purchased from iElectronics.com)
Enter in your name and email address in the form below and submit it to have us automatically email your one time use coupon that is good for today only.
Please check your junk folder for our email. To ensure proper email delivery add mail@ielectronics.com to your address book.

Thank you! Here is your coupon. To activate it, enter the code below at checkout.
This coupon is valid until the end of the day today, and while supplies last.
An error occurred when processing your request.
Please call us at 1-866-795-5120 for immediate assistance.