Product Description
This tiny infrared (IR) flasher mounts to the front panel of an audio/video component, enabling easy control from secondary listening rooms, using either your regular remote control or a universal remote. Use one MF1 flasher for each component you want to control, and combine them with an IR system hub and one IR sensor for each secondary listening room. This not only lets you control your complete entertainment system from your secondary rooms, but also lets you place your components out of sight in a cabinet or closet.
Using your IR repeater system is simple. In any of your secondary listening rooms, just point your remote control at the mounted IR sensor and enter commands. The sensor relays your commands to the IR hub, which passes the signals on to the flashers, which in turn transmit your commands to your components.
Thanks to the MF1's ultra-compact design and built-in adhesive strip, it's easy to mount one of these flashers on the front of each of your IR-remote-controlled components. And because the MF1 is transparent to infrared light, it won't interfere with the use of IR remotes in your main room.
Product Highlights
Miniature Size
Easy Hook-up
Secure Adhesive Mounting
One MF1 Required For Each Component You Wish To Control
Transparent To Infrared Light
Low Profile, Extremely Small Footprint
10' Cable With 3.5mm Plug For Easy Installation
Infrared Blocker Included
Includes Improved Elastomer Style Blocking Cover To Facilitate Installation On Curved Surfaces
Improved, Stronger Adhesive
Packaged For Retail Display
Product Downloads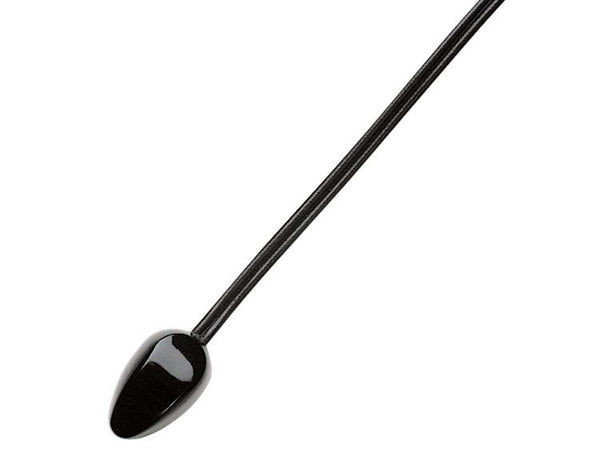 This product is eligible for free shipping in an order of over $49. Purchase more than $49 worth of products and take advantage of free shipping today.
This product is eligible for free shipping. Buy now to take advantage of free shipping on this item.
This item is only shipped using ground freight shipping. Add to cart and hit the checkout button to see shipping charges for this product.
This product is eligible for free ground shipping. Complete your order now to take advantage of free shipping on this product.
Standard shipping fees apply to this product. Add to cart and hit the checkout button to see shipping charges for this product.
Home Theater
This product is easily integrated into larger home theater systems and home entertainment systems. This product has proven the quality to be considered Home Theater Ready. Start building your home theater today.
Smart televisions, surround sound systems, soundbars and more are available from iElectronics.com, your online destination for home theater equipment and home entertainment systems.
Home Automation
This product has been certified to work well with home automation systems. It is easily integrated with Universal Remote Control, Control4 Home Automation Systems, and other home automation components.
No matter your home automation need, iElectronics.com has the solution for you, from Control4 components to full home automation and Universal Remote Control systems, including expert installation from highly-trained technicians.
Manufacturer guidelines state that this item cannot be directly purchased online. We are able to sell this item to you in our retail location, please call for details.
Give us a call at 1-866-795-5120 for pricing and more information.
Hello there. Would you like a discount?
Valid on this product only:
Niles FG01019 MF1 IR Micro-Flasher
Enter in your name and email address in the form below and submit it to have us automatically email your one time use coupon that is good for today only.
Please check your junk folder for our email. To ensure proper email delivery add mail@ielectronics.com to your address book.

Thank you! Here is your coupon. To activate it, enter the code below at checkout.
This coupon is valid until the end of the day today, and while supplies last.
An error occurred when processing your request.
Please call us at 1-866-795-5120 for immediate assistance.