Product Description
If you are considering an outdoor speaker system for your home, get the most out of your sound by adding a subwoofer that delivers the low frequency bass to compliment your regular speakers. The Niles Audio GSS10 Garden In-Ground Subwoofer is the perfect choice. It is a powerful 10-inch woofer that was designed for in-ground installation - with just the tube and hood needing to be exposed, leaving a very small footprint on your outdoor living space. It effectively extends the listening environment with deep, rich bass and low frequency sounds that will permeate the entire area - the subwoofer does not need to be aimed or pointed in any particular direction. The GSS10 is the ideal solution to add bass without visible space - and disappears into the landscape.
Subwoofer Placement
You can control the bass output by your placement location. This is called the boundary effect. You will get more bass response by mounting the GSS10 near a wall or other flat surface. You can increase the bass output even more by mounting the GSS10 in a corner location. This kind of placement gives the speaker two boundaries, further reinforcing the bass sounds. Of course, mounting the subwoofer further away from any other boundaries will minimize this effect. Landscaping walls or other structures could be utilized for this purpose. A further consideration is that the closer the subwoofer is placed to the home, the more chance of unwanted vibration entering the home when the subwoofer is played at large volumes.
Tools Required for Installation
Spade, Shovel, or Trench Tool
Wire Strippers
Bubble Level
Direct Burial Rated Speaker Cable

16AWG for wire runs of up to 100 feet
14AWG for wire runs up to 150 feet
12 AWG for wire runs up to 200 fee
Product Downloads
General Information
Manufacturer
Niles
Manufacturer Part Number
GSS10, FG01668
Specifications
Woofer
10" Mineral-Filled Polypropylene
Recommended Amplifier Power
50-500 watts
Frequency Response
25 Hz to 110 Hz
Recommended Burial Depth
16" - 18" (40cm - 45cm)
Max SPL
110dB
Impedance
8 ohm nominal, 6 ohm minimum
Temperature Extremes
-50° F to 185° F (-45° C to 85° C)
Dimensions
Weight
25 lbs (11.4 kg)
Warranty
Manufacturer Warranty
Lifetime Limited
Whats Included
Included

1x - GSS10 Subwoofer
1x - GSS10 Bass Port Tube
8x - Hex Screws
1x - Hex Wrench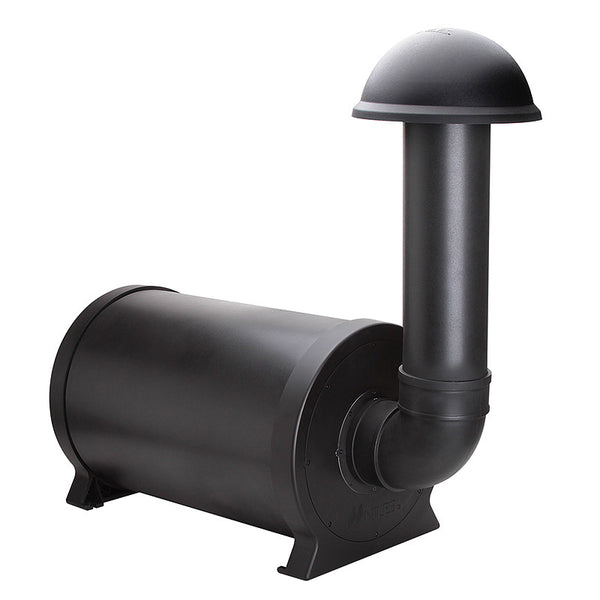 This product is eligible for free shipping in an order of over $49. Purchase more than $49 worth of products and take advantage of free shipping today.
This product is eligible for free shipping. Buy now to take advantage of free shipping on this item.
This item is only shipped using ground freight shipping. Add to cart and hit the checkout button to see shipping charges for this product.
This product is eligible for free ground shipping. Complete your order now to take advantage of free shipping on this product.
Standard shipping fees apply to this product. Add to cart and hit the checkout button to see shipping charges for this product.
Home Theater
This product is easily integrated into larger home theater systems and home entertainment systems. This product has proven the quality to be considered Home Theater Ready. Start building your home theater today.
Smart televisions, surround sound systems, soundbars and more are available from iElectronics.com, your online destination for home theater equipment and home entertainment systems.
Home Automation
This product has been certified to work well with home automation systems. It is easily integrated with Universal Remote Control, Control4 Home Automation Systems, and other home automation components.
No matter your home automation need, iElectronics.com has the solution for you, from Control4 components to full home automation and Universal Remote Control systems, including expert installation from highly-trained technicians.
Manufacturer guidelines state that this item cannot be directly purchased online. We are able to sell this item to you in our retail location, please call for details.
Give us a call at 1-866-795-5120 for pricing and more information.
Hello there. Would you like a discount?
Valid on this product only:
Niles FG01668 GSS10 10" Garden/Outdoor In-Ground Subwoofer - Black (Each)
Enter in your name and email address in the form below and submit it to have us automatically email your one time use coupon that is good for today only.
Please check your junk folder for our email. To ensure proper email delivery add mail@ielectronics.com to your address book.

Thank you! Here is your coupon. To activate it, enter the code below at checkout.
This coupon is valid until the end of the day today, and while supplies last.
An error occurred when processing your request.
Please call us at 1-866-795-5120 for immediate assistance.