Product Description
The Niles RS6 Pro speaker delivers spacious sound while disappearing into the surrounding landscape. You'll enjoy exceptional outdoor music thanks to Niles' careful design and attention to detail. And their integrated security mount helps ensure that your speaker stays put.
Thoughtfully designed for clear sound
The RS6 Pro features a 1" Teteron dome tweeter for crisp highs and a 6-1/2" TCC (talc, carbon and ceramic) injected polypropylene woofer for rich midrange and bass. Niles mounts the drivers closer behind the grille than most rock speaker manufacturers for more accurate sound with better imaging. And the tweeter is angled upwards 20º, so the high frequencies are aimed at the listener and not the ground.
Stands up to the elements like a lighthouse
The RS6 Pro is completely weatherproof - you can leave it outside fully exposed to whatever nature brings, worry-free. It has passed some of the most stringent environmental tests ever devised for outdoor speakers, including extensive Salt Fog and UV Exposure testing. Plus, it can handle extreme temperatures, from -50º to 185º Fahrenheit. You'll enjoy "rock"-solid sound for years to come.
NoFade Protective Paint
Weatherproof Design Surpasses Military Standard 883 For Corrosion Resistance
Designed For Extreme Environmental Conditions And Both UV Exposure And Water Resistance
Proprietary 4-layer Fiberglass Construction Makes The Cabinet Acoustically Inert And Completely Weatherproof
Artistically Crafted Cabinet With Shaped MicroPerf Aluminum Grilles Looks Natural And Realistic
6-1/2" Injection-molded TCC (talc, Carbon, And Ceramic) Filled Polypropylene Cone Is Extremely Rigid To Reduce Breakup And Lower Distortion
Butyl Rubber Cone Surround Damps Resonance And Provides Exceptional Durability
Cone Forward Design Positions Drivers Close To The Grille And Ensures Intelligible Midrange
1" Tri-laminate Teteron Domes With Fluid-cooling And Ultra-wide Dispersion For Clear And Detailed High-frequencies
Product Downloads
Download Product Specifications Sheet
General Information
Manufacturer
Niles
Manufacturer Part Number
FG01686
Specifications
Enclosure
Acoustic Suspension
Tweeter Type
Dome
Woofer Size
6-1/2
Woofer Composition
TCC-filled Poly
Woofer Surround
Butyl Rubber
Power Range (watts)
10-150
Sensitivity
89 dB
Impedance (ohms)
8
Frequency Response
60-21k Hz
Connector Type
Bare wire
Dimensions
Height
12-3/8"
Width
14"
Depth
10-7/8"
Weight
19 lbs
Warranty
Warranty
Lifetime Limited Warranty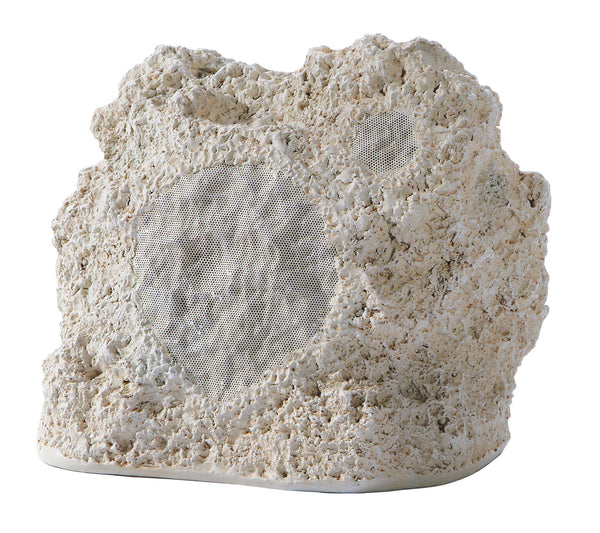 This product is eligible for free shipping in an order of over $49. Purchase more than $49 worth of products and take advantage of free shipping today.
This product is eligible for free shipping. Buy now to take advantage of free shipping on this item.
This item is only shipped using ground freight shipping. Add to cart and hit the checkout button to see shipping charges for this product.
This product is eligible for free ground shipping. Complete your order now to take advantage of free shipping on this product.
Standard shipping fees apply to this product. Add to cart and hit the checkout button to see shipping charges for this product.
Home Theater
This product is easily integrated into larger home theater systems and home entertainment systems. This product has proven the quality to be considered Home Theater Ready. Start building your home theater today.
Smart televisions, surround sound systems, soundbars and more are available from iElectronics.com, your online destination for home theater equipment and home entertainment systems.
Home Automation
This product has been certified to work well with home automation systems. It is easily integrated with Universal Remote Control, Control4 Home Automation Systems, and other home automation components.
No matter your home automation need, iElectronics.com has the solution for you, from Control4 components to full home automation and Universal Remote Control systems, including expert installation from highly-trained technicians.
Manufacturer guidelines state that this item cannot be directly purchased online. We are able to sell this item to you in our retail location, please call for details.
Give us a call at 1-866-795-5120 for pricing and more information.
Hello there. Would you like a discount?
Valid on this product only:
Niles FG01686 RS6 Pro 6.5" Outdoor Rock Speaker 150W 2-Way - Each (Coral)
Enter in your name and email address in the form below and submit it to have us automatically email your one time use coupon that is good for today only.
Please check your junk folder for our email. To ensure proper email delivery add mail@ielectronics.com to your address book.

Thank you! Here is your coupon. To activate it, enter the code below at checkout.
This coupon is valid until the end of the day today, and while supplies last.
An error occurred when processing your request.
Please call us at 1-866-795-5120 for immediate assistance.